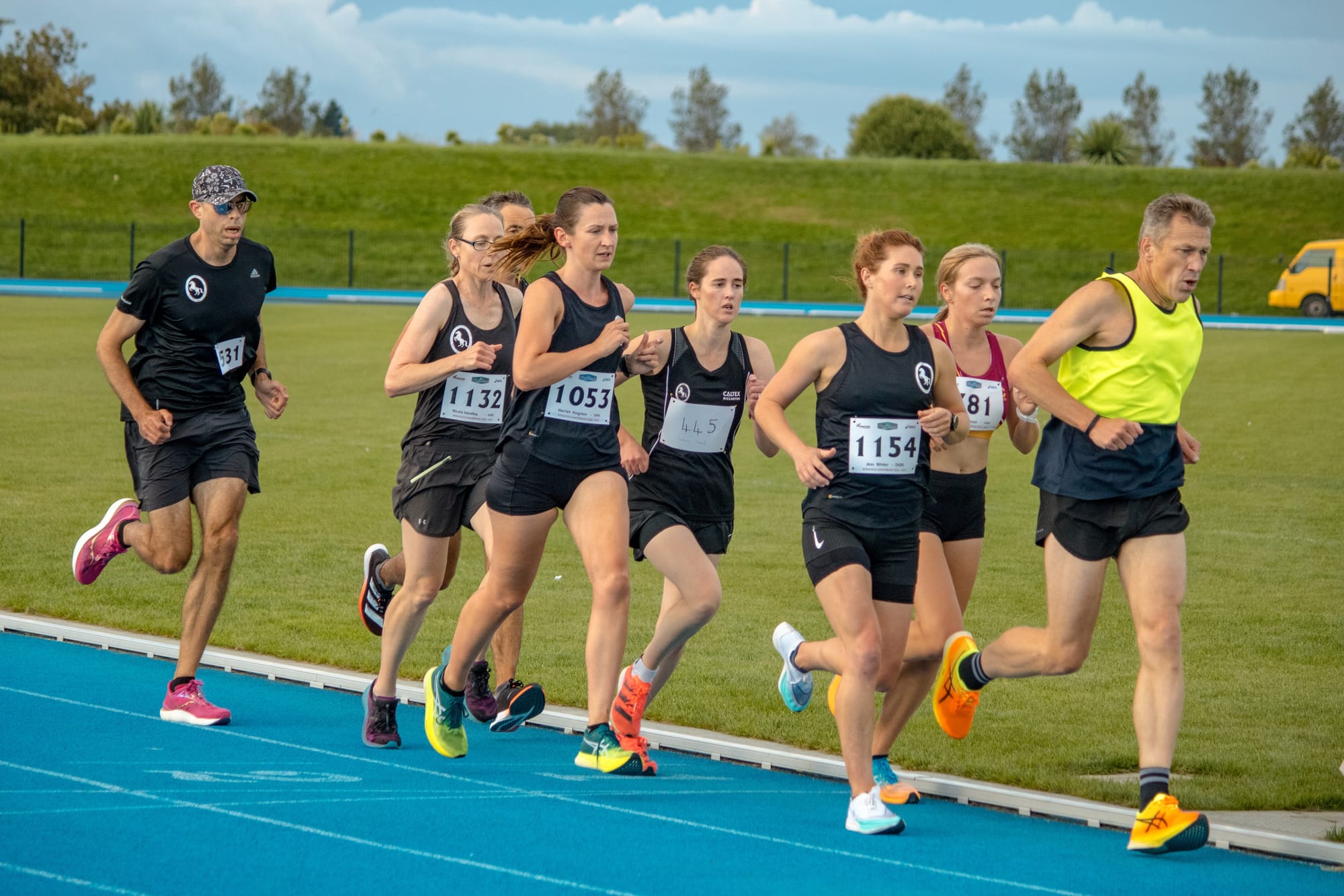 General Safety
All participants enter at their own risk. While the organisers take great care to keep people safe, all participants are responsible for their own safety as well as ensuring their actions do not create an unsafe situation for other runners, officials, or spectators.
First Aid will be available and people are asked to seek their advice and assistance if they are not feeling well. Any participant who requires personal medication during physical activity has sole responsibility for providing this. Any participant who comes across someone who is not well must seek the assistance of the course marshals or dial 111.
Any potential hazards or suspicious objects should be bought to the attention of the race officials / marshals immediately.
No glass, food or beverages are to be consumed once inside the 'field of play'.
Athletes must take care crossing the track and adhere to directions from officials.
Spikes are to be only worn in the field of play.
Athletes are not to bring mobile phones into the field of play.
Entry to the Field of Play (FOP) by athletes is under control of officials.
Stadium Entry
Spectator entry is free
Prior to entry of the Ngā Puna Wai athletic track facility, please make yourself
familiar with:

all evacuation points and procedures.
track facility Health and Safety rules and regulations.
Race call procedures
All CLUB athletes are to wear their Athletics Canterbury registration number.
All Community runners (non-club) will be allocated a race number.
RACE NUMBERS are to be collected from the control room building (near the finish line) no later than 20 minutes before the scheduled start time for your event.
All runners will report to the starter's assistant by 200m start line on the back straight, no later than 10 minutes before the scheduled start time of your race.
Failure to attend the call up will make the athlete liable for disqualification.
Racing Footwear
All racing footwear must adhere to Athletics New Zealand's regulations and requirements. Failure to do so will make the athlete liable for disqualification.
Event Waiver
When entering the DGRS Night of 5s, you are accepting and agreeing to the following event waiver.
I undertake to exercise my Duty of Care, as is reasonably practicable, to prevent harm, by my actions, to myself. Fellow competitors, officials and members of the general public.
By competing in this event you agree to abide by the safety instructions.
I accept the conditions of entry, while recognising and agreeing that running may be a risky and physically challenging undertaking.
I have read all information supplied in the entry form, website or event programme, and enter this event knowing the risks and demands involved.
I undertake to follow all event rules and instructions. I understand that the organisers cannot be held responsible for the actions of members of the public.
I take personal responsibility for my fitness, experience and actions during this event.
As such, I, my family, heirs and executors of any estate discharge the event organiser, sponsors and all other persons involved in the event of any liability, claims or damages relating to personal injury, loss or damage of equipment, or any matter arising from the event.
I enter knowing that entry fees are strictly non-refundable and cannot be transferred to another person. I acknowledge that organisers reserve the right to cancel the event due to "act of god" or other circumstances beyond the organisers control, without any refund.
I authorise my personal details, voice and picture to be used without payment in any capacity relating to the event. I understand that if I am under age 16 that this entry had to be made by my parent or guardian.