Loburn 68 aka National Road Relays
No weekend better sums up the DGRS spirit than National Road Relays and this year was no different - in the biggest news of all we were second place in Club of the Year! But before getting to the race report there are some important thank yous that we need to get through.
First, thank you to all the marshals (Don, Maree, Shane, Phil, Dave, Margy, Brent, Olivia, Ben, Lincoln) for sacrificing their Saturday to help run this event. They showed up bright and early (did you see their hi-vis?) in the freezing cold, wind, and a bit of rain. It is a huge testament to the comradery and community of the DGRS that many of these people still showed up to help out despite being unable to run in the event.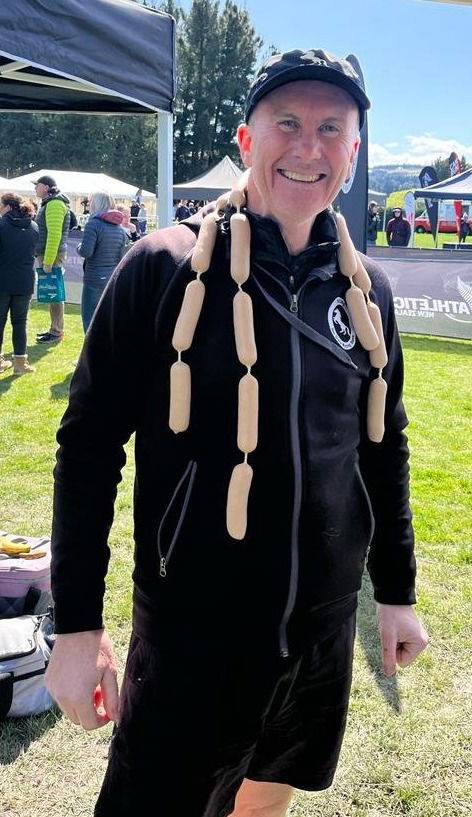 Second, thank you to Independent Meats and Bohemian Bakery for outfitting us with the best post-race barbecue. Thank you to Phil, Shane, Ants, Erin, Dave, Maka, Margy, and all of the other people who helped serve up delicious sossies to the masses.
Third, thank you to all the runners who turned up, ran their heart out, and did their team proud. A special thank you to all the runners who got asked last minute to fill in for another person who fell ill, or got injured. And thank you to all the drivers who stepped up and braved the runner nerves to make sure everyone got to their start line on time (even Simon!).
Finally, a huge thank you to the Loburn 68 organizing committee and Athletics Canterbury for finding an alternative to the Bottle Lake Forest Course #werenevergoingbacktobottlelakeagain.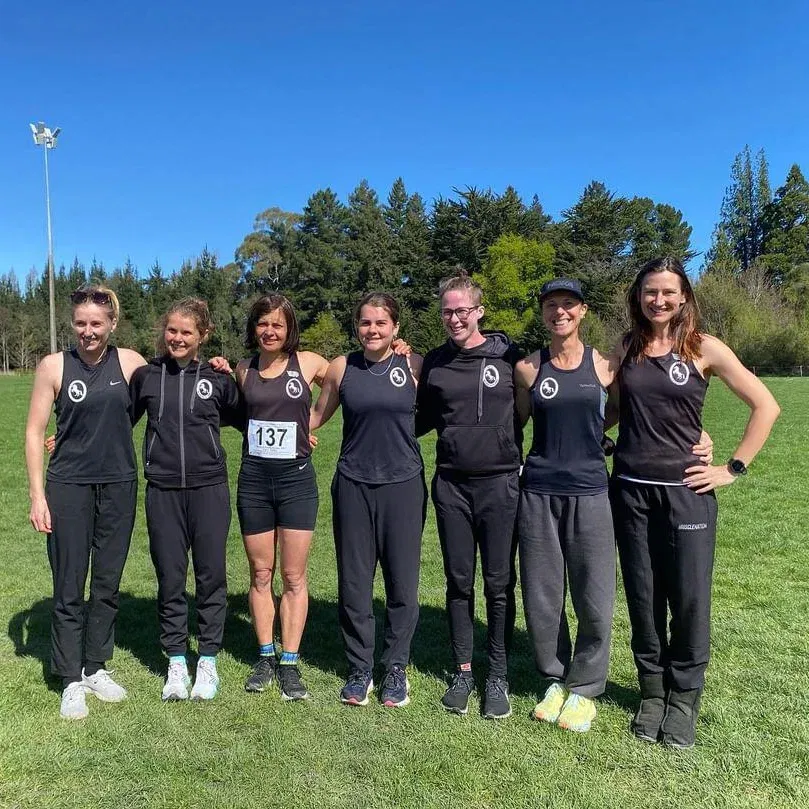 Now let's get to the races! And races they were (except for the Senior Women who cruised to an 8th place finish anchored by the fearless Sophie White who ran straight into the headwind all the way home). The races got off to an auspicious start when Anthony Duncraft, never to disappoint, showed up in his driving uniform: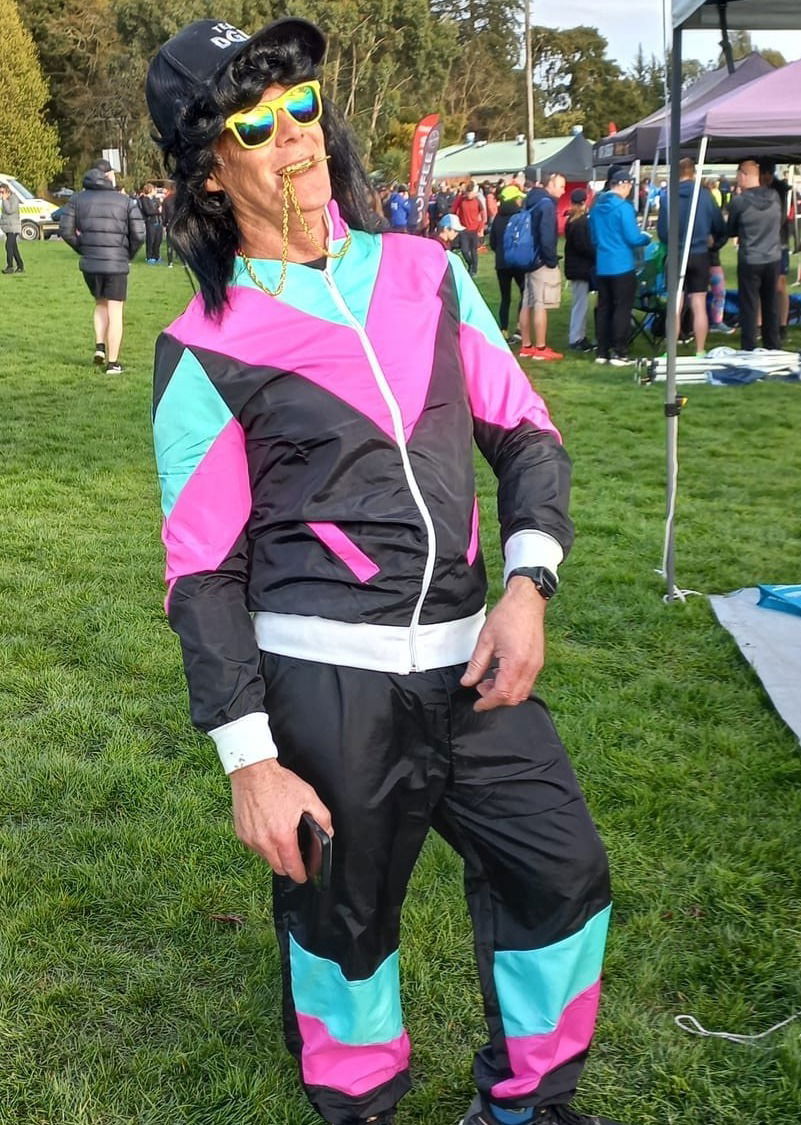 Which caused quite the stir until all of the members of "Razzle Dazzle" showed up in the same uniform.. Nevertheless, he did his duty - he got the Masters Women team out on to the road and heading in the right direction (albeit ~ 8 minutes behind the leading Masters Women team). The Masters Women (Kim Drummond, Jess Winter, Annie Radecki, Nicola Handley, Rosie Hayes, Kirsten Hall, Lisa Brignull, Teresa Blackmore) stayed cool, calm, and collected and clawed their way back into contention and then finally into first place with Teresa Blackmore holding her own and anchoring them for a first place finish (two years running - but who's counting).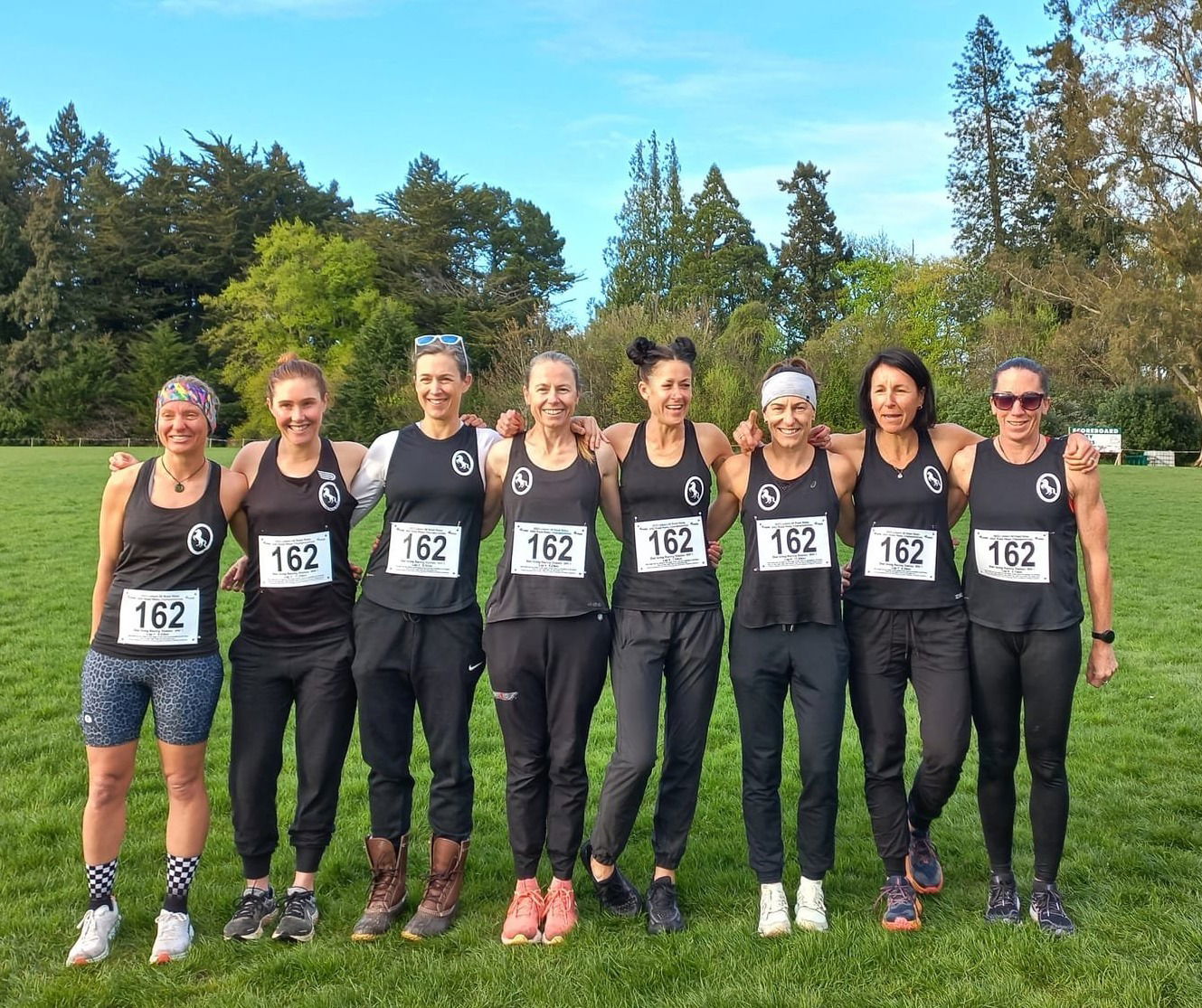 The Masters Women Over 50 (Carolyn Morton, Tracey Grose, Maree Greig, Cara Trenberth, Tui Summers, Steph Rumble) pulled off a second place finish in their race with some incredible running from all the ladies. A huge shout out to Maree Greig who proved you can marshal and race in the same day (!) and to Tracey who pulled the team into first place for a bit, but the 6 strong team from Wellington Scottish proved too strong in the end.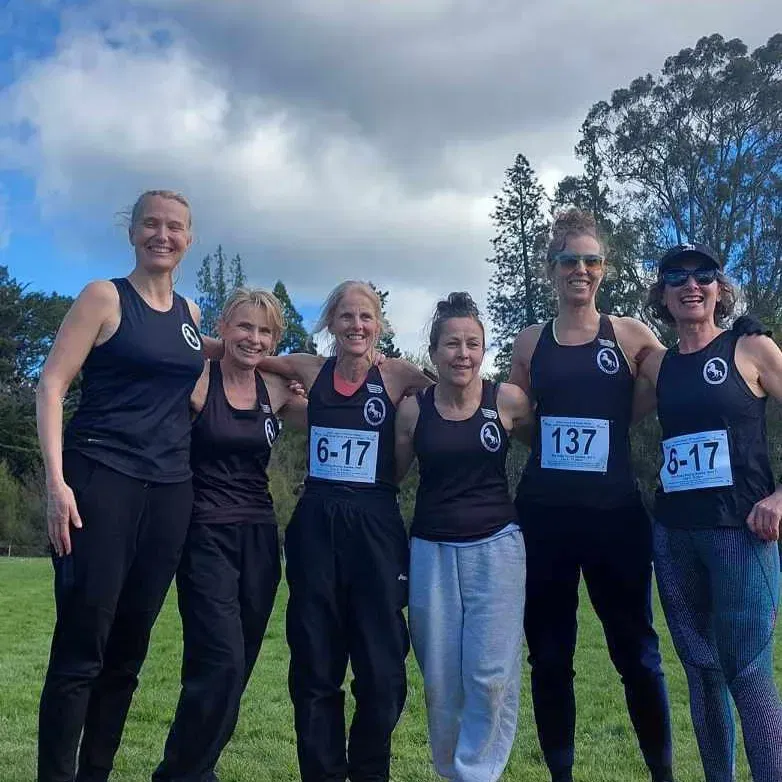 Over on the men's side the Senior Men's team - Rasool Porhemmat, Mark Boon, Robert Drage, Carl Parkins, Dave Sewell, Mike Anderson, Cam Irvine, and Luke Bailey were 9th in the Senior Men's B category. Interesting factoid - this was only Cam's second race this year, the first being National Road Relays exactly a year ago #heisnevergoingbacktobottlelakeforest.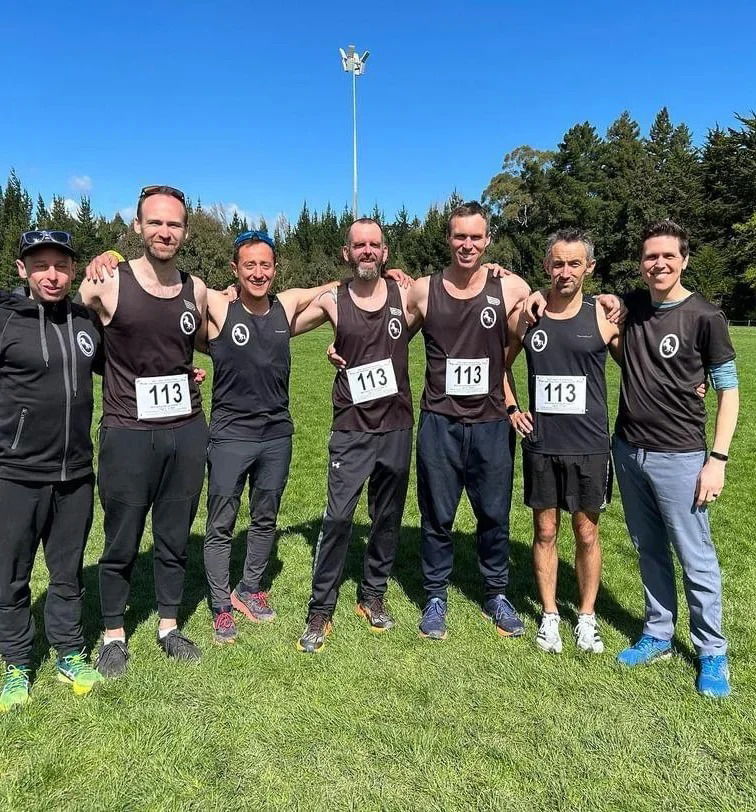 Next up were the Masters Men over 35 team - Daniel Stouffer, Caden Shields, James Richmond, Jason Wilcock, Craig Oliver, Brett Tingay, and Adam Jaques. Following on from the disappointment of being just off the podium last year the boys trained even harder (and had the secret weapon of Caden Shields who recently slid into the over 35 category). This year they ran hard and finished in second place despite some last minute sickness taking out some key people!
In the DGRS though, sometimes it feels like the men are just biding their time until they get into the big leagues - the Master Mens over 50 team. In the club's first year they managed to hang on for third place nationally, last year at Bottle Lake they managed to fight their way to second despite a wrong turn, so would they take the top podium spot this year!? It turned out that the combination of Granantan Boyle, Chris Mardon, Richard Bennett, Ian Curd, Malcolm Cornelius, Nat Anglem, Laurence Cooke, and Jason Baillie were strong enough to finally defeat Wellington Scottish and take the top honours. What a group of legends.
For perhaps the first time ever, Don finally decided to act his age and run on the Masters Men over 60 team (don't worry Don - you're still a Masters Men over 50 in our eyes). The team of Phil Chapman, Barry Helem, John Coates, Ronnie Thomas, Don, and Charlie Nolan was 6th overall, but second in the local awards inspiring us all to be running when we are over 60!
The DGRS also pulled together two community teams - DGRS 1 made up of Darren Hoolahan (that's right - he's back!), Anthony Fallon, Chris Wilson, Wayne Armour, Carey Jones, and Philip Keelan, and DGRS 2 (maybe next year Don can get a bit more creative with the names..) made up of Jenn Zhou, Trudi Baty, Chris Littlewood, Bruce Woods, Brent Gilpin, and Alex Li. These teams placed 2nd and 10th respectively, and what an incredible sprint finish from Alex!
For all results please go here, and we can't wait for next year!
Sydney Marathon
While everyone else was enjoying the Governor's Bay to Lyttelton Road Race, some intrepid world travelers made the leap across the pond to participate in the Sydney Marathon/Half Marathon. It was a hot day out and a real suffer fest for some, but nevertheless a huge congratulations to the fearless runners representing the DGRS over in Oz! Check out the race results here.
Unfortunately the DGRS doesn't have the budget to send a roving reporter such as myself, so we have no photos to show of the event!
Governor's Bay to Lyttelton Road Race
One of the favourite road races of the local racing calendar is the Governor's Bay to Lyttelton Road Race - with scenic views and a flower at the end what's not to love! Check out the results here.
In total we had 20 runners who ran brilliantly, and at least one with a 2 minute PB! Overall we had the fastest senior woman home (Hannah Bartram), the fastest master's woman home (Kirsten Hall), and the fastest master's man home (Caden Shields). In case you're worried Cade might be losing his edge - he was the fastest overall as well. And, a huge shout out to Don Greig who improved hugely on his 10k time from Canterbury Road Champs. and Katherine Reardon who got 5 minutes slower (tee hee).
Finally, thank you to all the supporters who were out there cheering, heckling, and just been excellent value.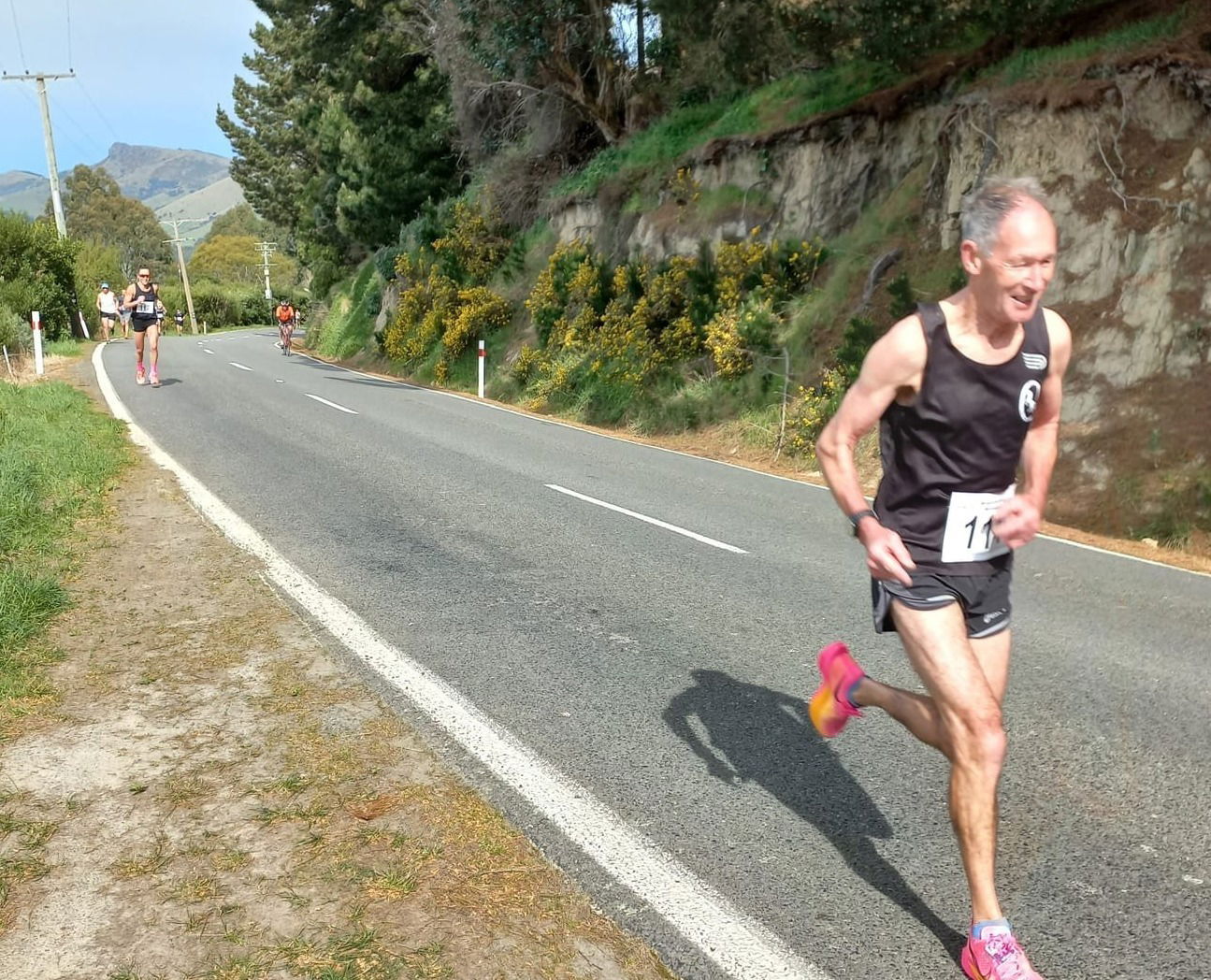 National Road Champs
A brave handful of DGRS members made their way up to Palmerston North for the National Road Championships. Proudly wearing their Cantabrian Singlets they had some great results with Laura Langley placing first overall in the 20k racewalk (yes you read that correctly - Laura was first overall, not just first senior woman, first human to cross the line). While Fiona Crombie was third in the 35+ category and first in her age category, and Brett Tingay was fourth in the 35+ category and also first in his age category.
Well done to all three of them - we couldn't be prouder! Check out the racewalk results here, and the running results here.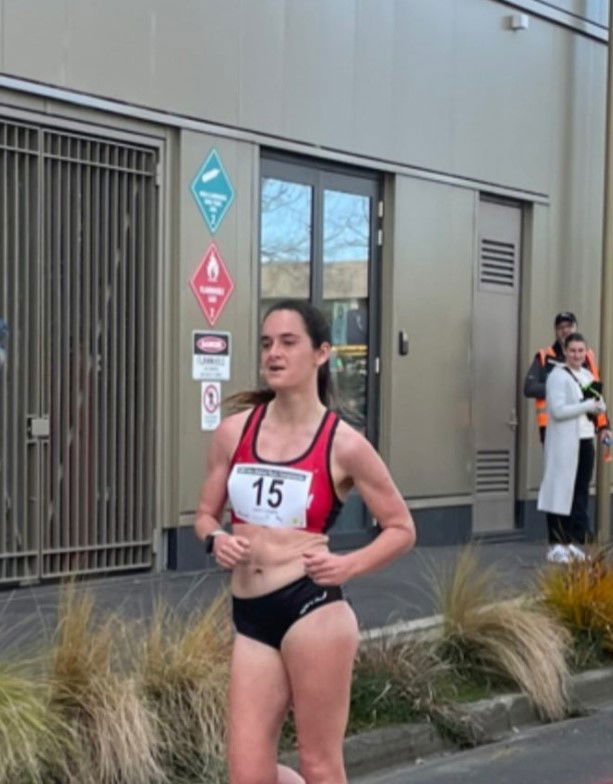 Lakeside Relays
Keen DGRSers may recall the disappointment that occurred last year at Lakeside Relays when not one, but two DGRS teams were disqualified by having people run a cheeky two legs of the four person relay. Not to be deterred, we still managed to rally a team to enter the relays this year and they placed a magnificent 3rd in the Senior Men's category! The team was made up of Carey Jones, Phil Chapman, Sky Bush, and Don Greig (doing his second workout of the day!). Individual placings and further results can be found here.
Unfortunately we had no photographer on hand to take a photo of the event!
Canterbury Road Champs
Canterbury Road Champs is always a huge event for the club since it's basically in Don's backyard and is used in the selection of the National Road Relay teams. Check out the results here. This year we had an incredible 38 people running and walking the event - yes you read that right, the DGRS has it's very own race walker and she won!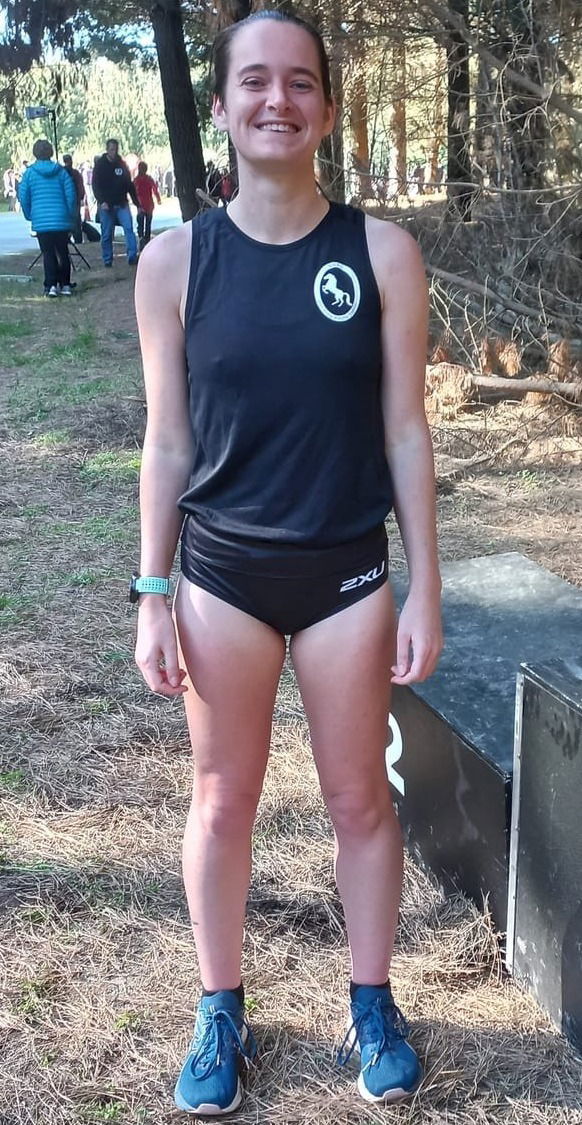 A huge congratulations to Laura (she also walked a PB - which shows those sneaky running sessions have been working wonders for her walking!). Annie Radecki, Teresa Blackmore, and Lisa Brignull were a clean 1-2-3 sweep of the Master's 35-50 women's podium making Annie undefeated on the Bottle Lake Forest course and Teresa ran a 5k PB (!), meanwhile Carolyn Morton was first in the Women's 50 - 65 category.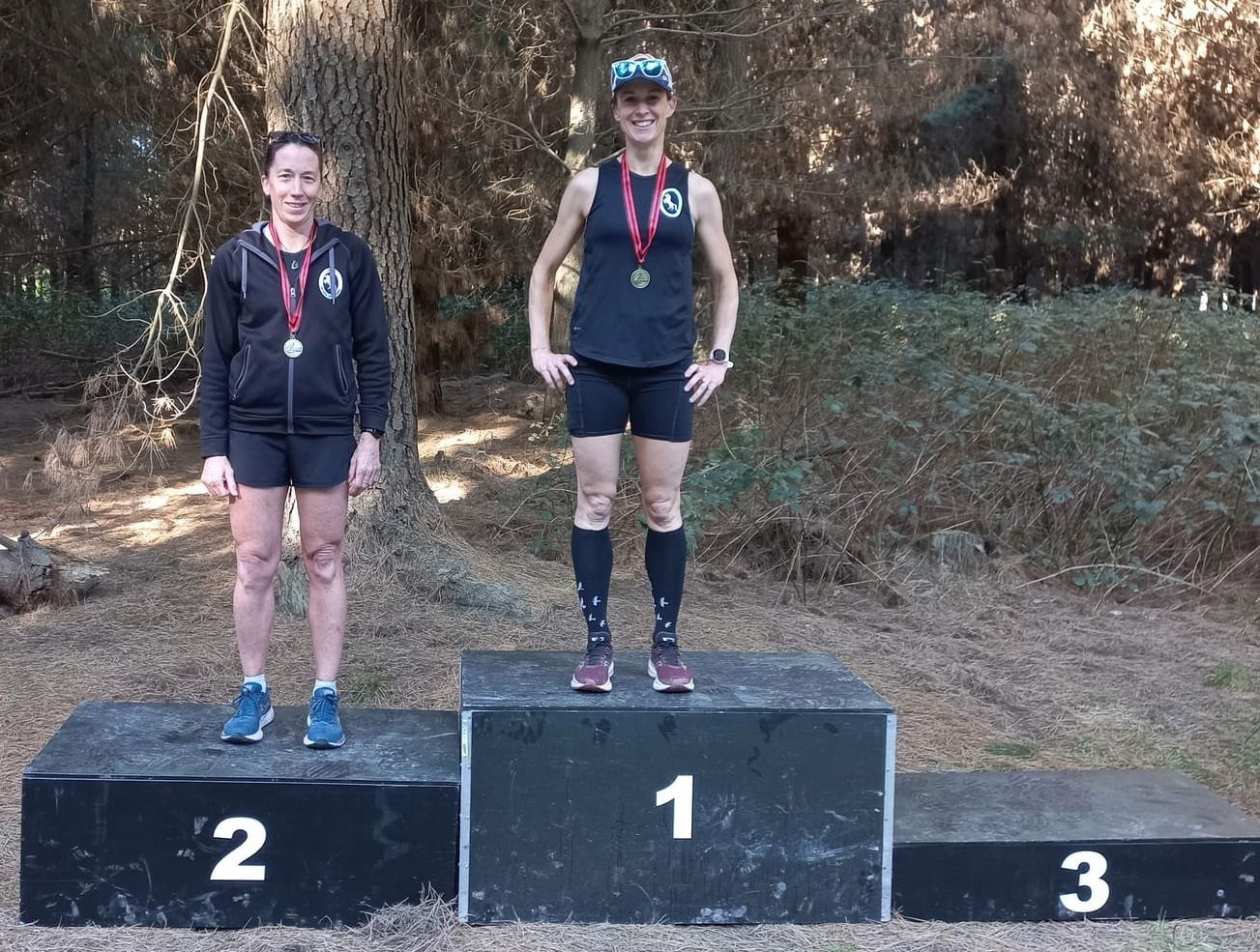 Meanwhile on the men's side we had some outstanding results, notably Daniel Stouffer and Craig Oliver going 2-3 in the Master's Men 35-50 category and another 1-2-3 sweep in the Men's 50 - 65 category with Nat Anglem, Chris Mardon, and Richard Bennett. A very exciting result from Nat Anglem in his maiden 10k. A huge congratulations to all of our runners, and also a huge thank you to all of the supporters who were out there on the course cheering them all on to fast finishes!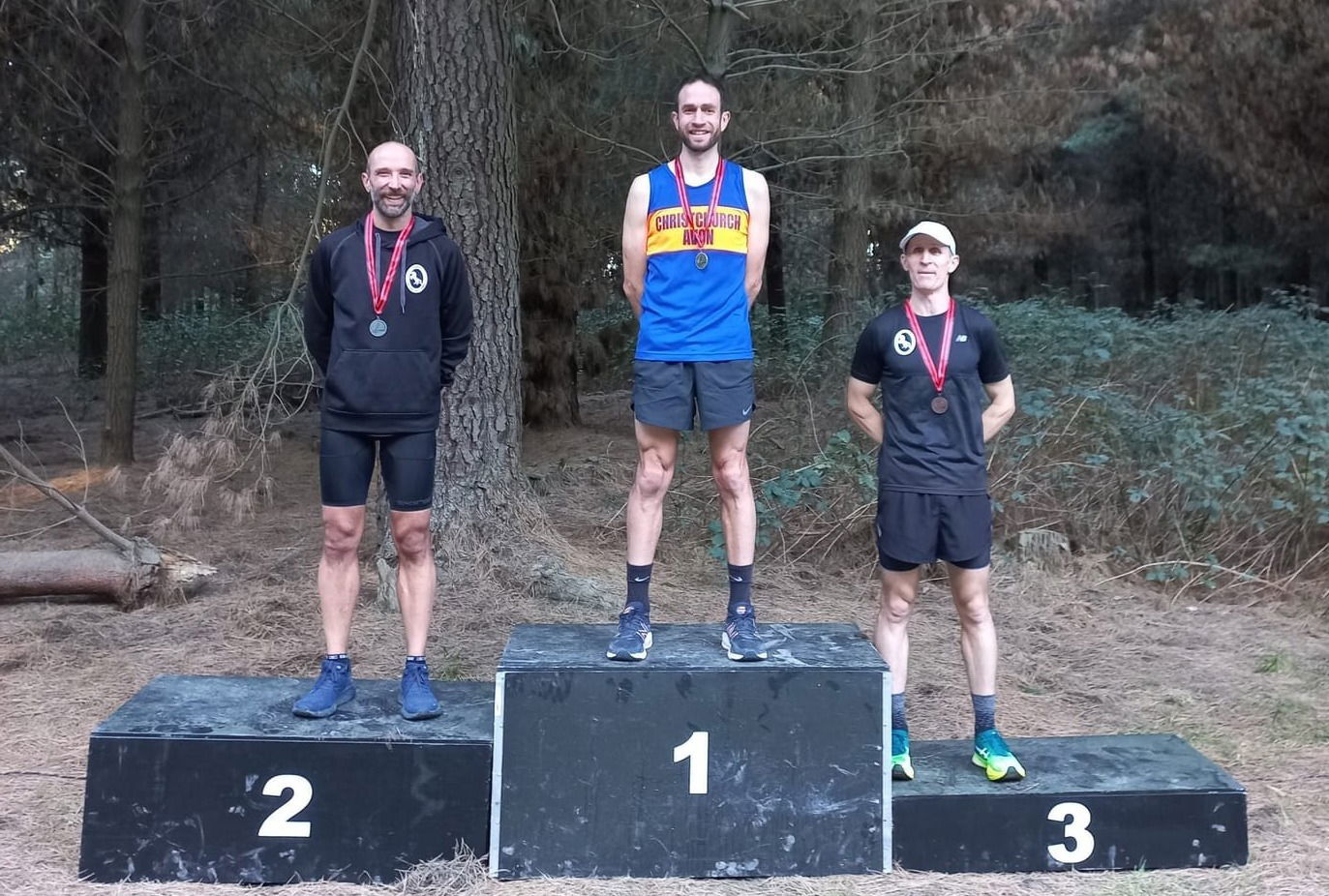 Canterbury Cross Country Championships
We had 14 runners lace up their spikes for Canterbury Cross Country Championships. Despite the weather, we had some great individual results. Check them all out here. Thank you to everyone who went along and cheered the runners on.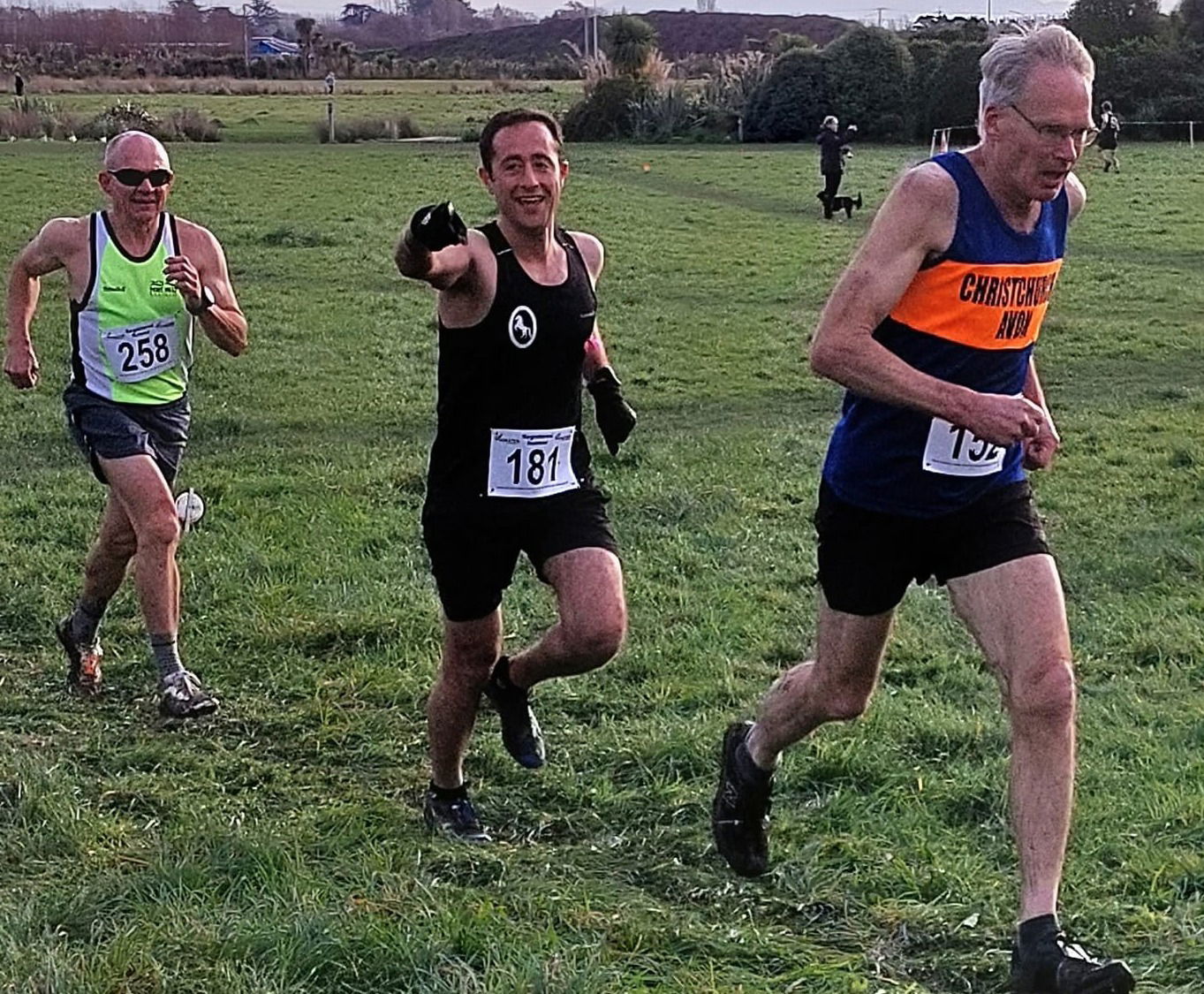 Gold Coast Marathon/Half Marathon/10k
A pack of horses headed away from Christchurch winter down to Gold Coast to run a fast marathon, half marathon, and 10k and the event did not disappoint! There were a lot of fast times and some great results. Check them all out here.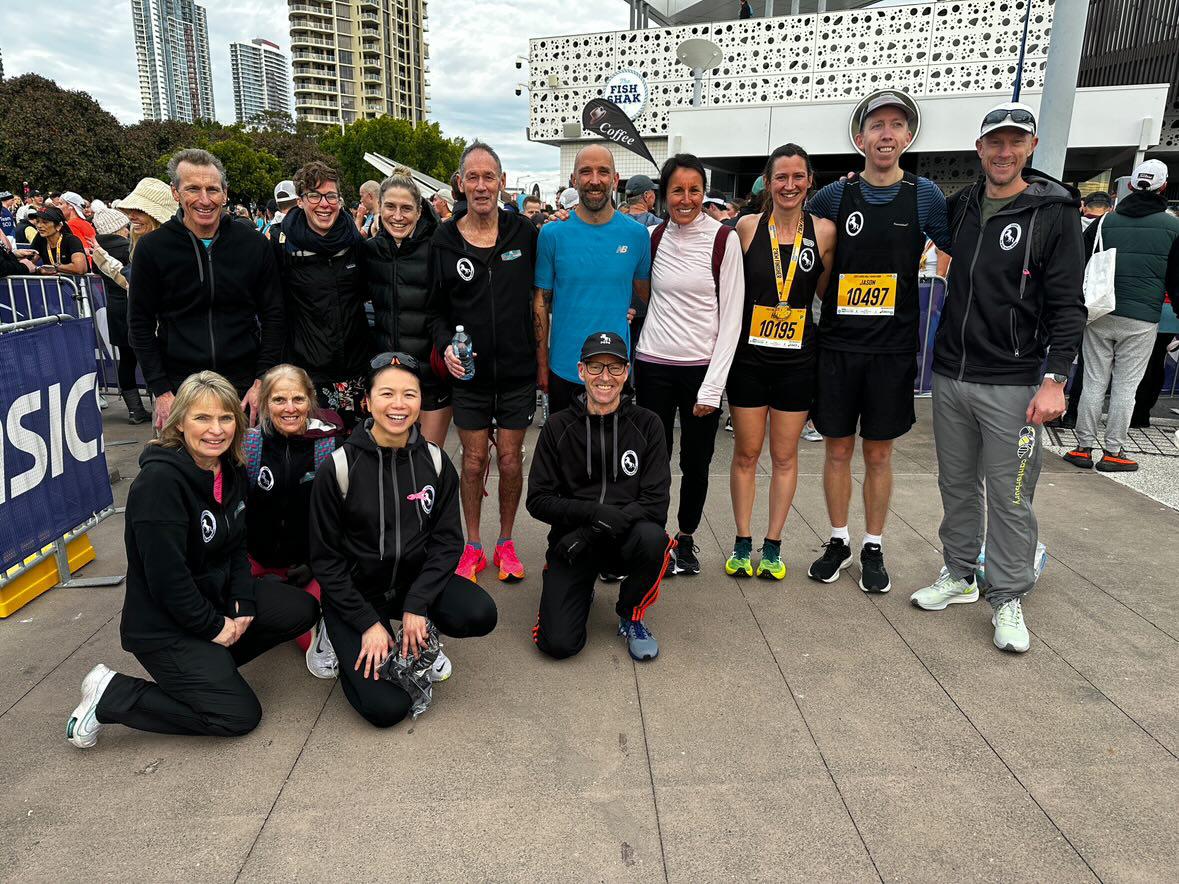 Rawhiti Races
We had 16 runners entered in the Rawhiti Races. Rawhiti is a bit of a grind, but it was a beautiful day for it and there were some great individual results. Check them all out here. Thank you to everyone involved in set-up and marshalling.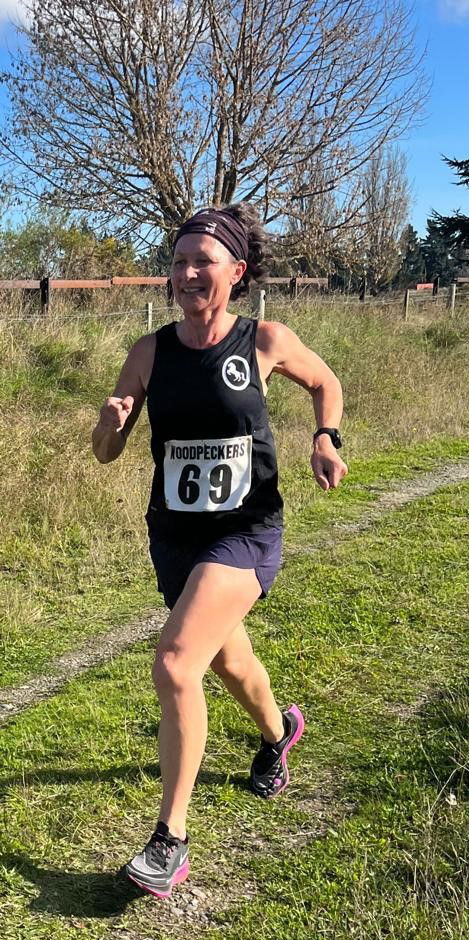 Lionel Fox Memorial Relays
We had 5 teams entered for these races which was not on the usual Woodend course but in Rangiora. Our 2 Senior Women's teams were placed 1st and 4th, the 2 Master's Men's teams 3rd and 4th and the Senior Men's team 2nd. Combined, these results placed DGRS second club team overall. Some outstanding individual results too. Check them all out here.
Hanmer Half marathon, 10km and 5km races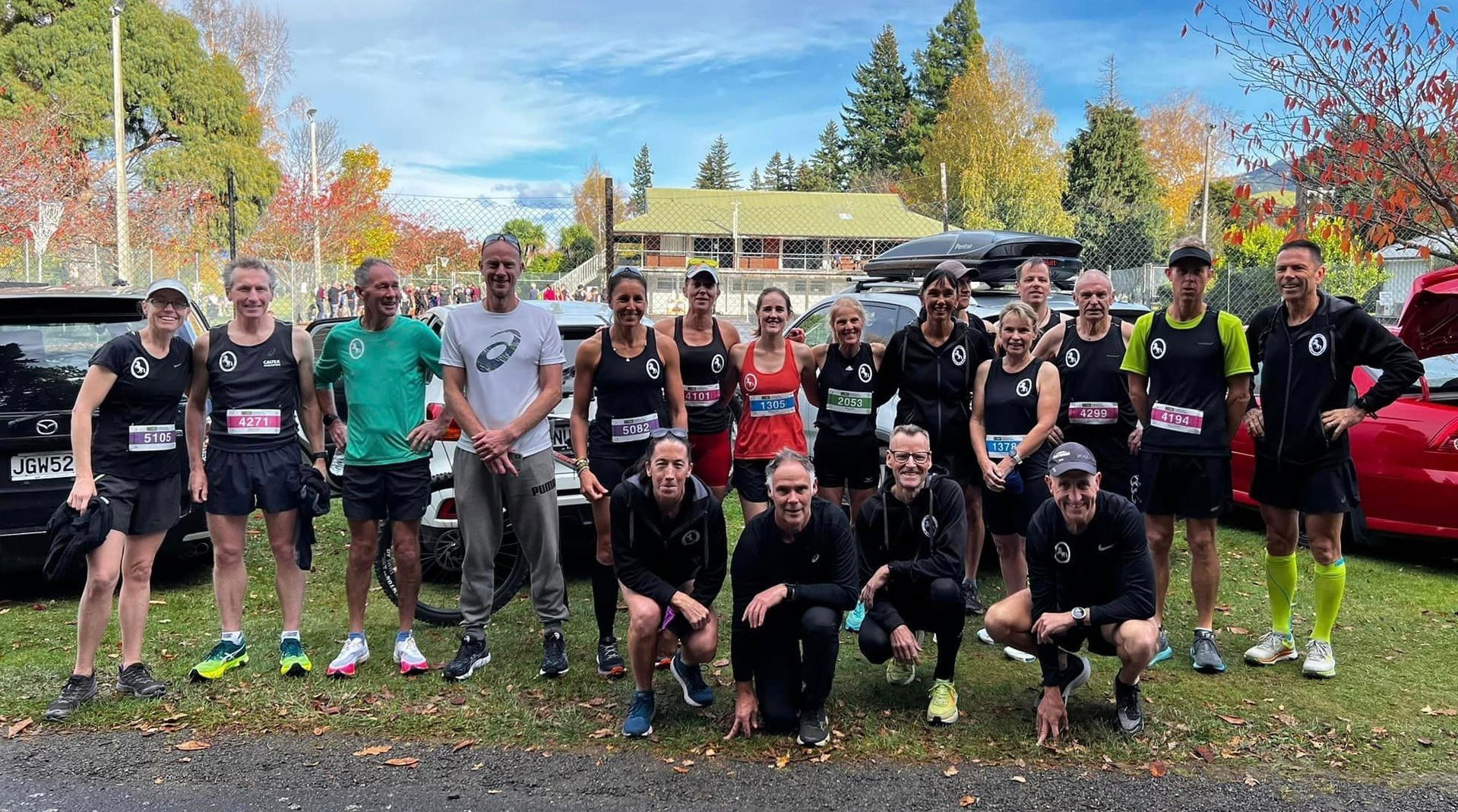 It was a beautiful day and some fantastic running meant DGRS was very well represented on the podium. Top 3 placings went to:
1st female in the 5km: Maree Greig
1st male in the 5km: Dave Cox
1st male in the 10km: Luke Sturkenboom
2nd male in the 10km: Simon Kerr
2nd female in the 10km: Laura Langley
3rd female: Nicola Handley
1st female 21.1km: Hannah Bartram
3rd female 21.1km: Lisa Brignull
Full results can be found here
Hagley Memorial Relays
DGRS had a record turnout with 9 teams racing in the first Cross Country race of the season. On debut was our first children's team! Our Masters Men and Women's teams both placed first in their grades with some exceptional individual performances. Check out all the results here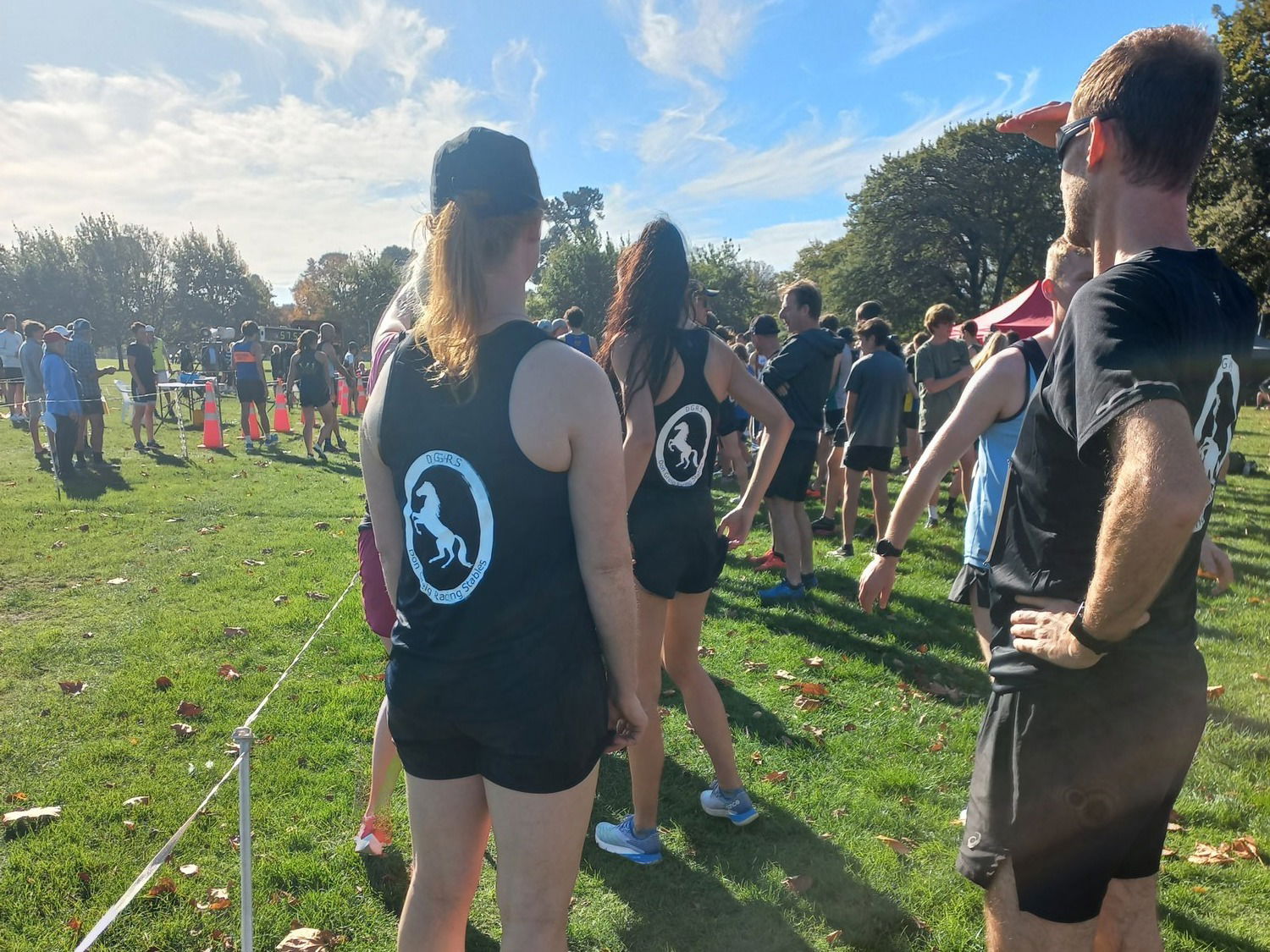 DGRS Night of 5s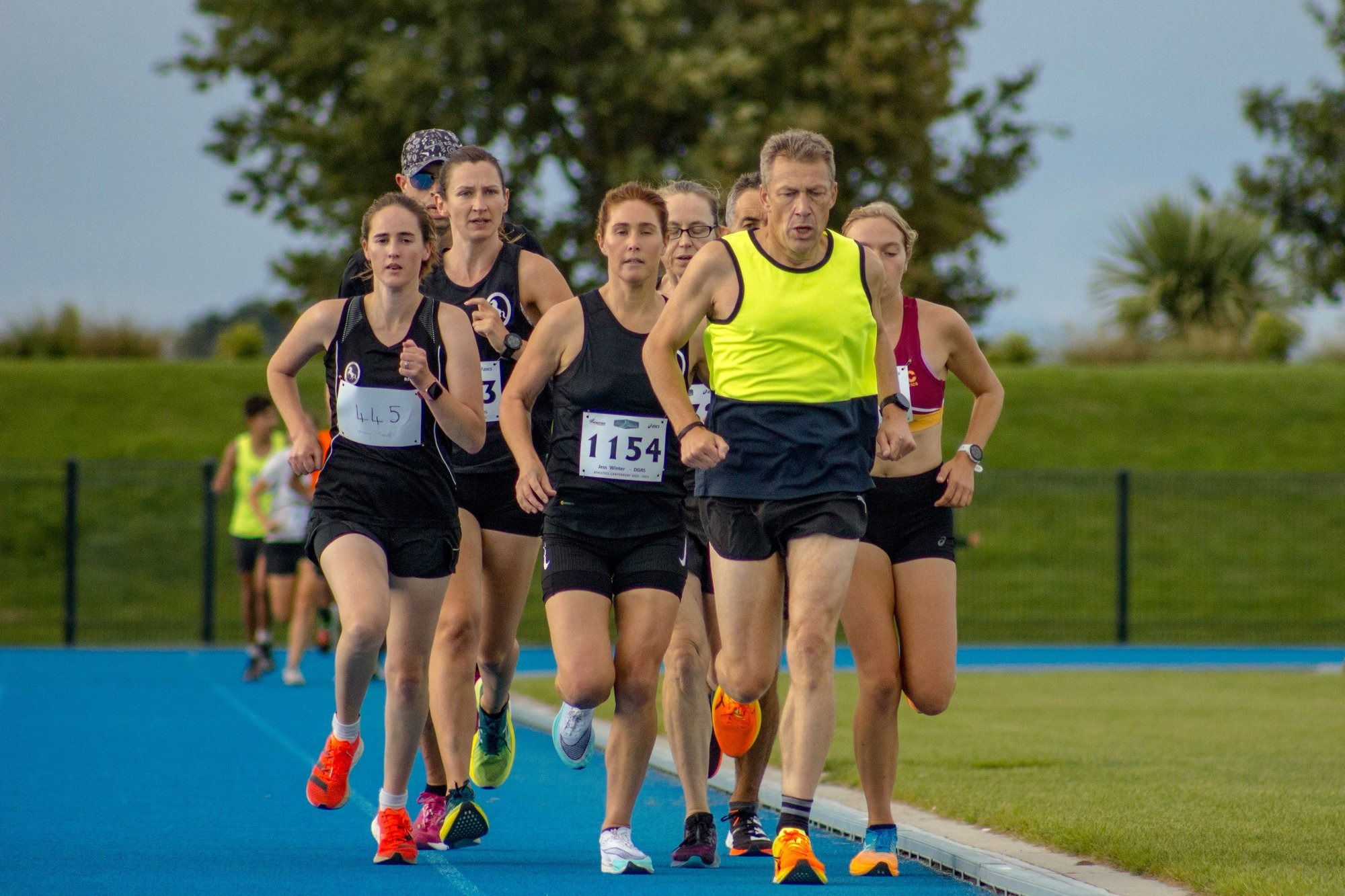 53 athletes across 5 races pushed their way to a multitude of PBs in the DGRS Night of 5s. Katherine Camp and Joshua Gill were the inaugural winners of this event and took home trophies, flowers and $250 cash each. Check out full results and some wonderful photos from the event.
Buller Marathon
A great weekend in Westport for the Buller Marathon. Congratulations to Michael Anderson, Winner of Men's Marathon (2:46:56), Lisa Brignull, 2nd Women's Marathon and 7th overall (3:05:47), Emma Timmis, 3rd Women's Marathon and 7th overall (03:18:37).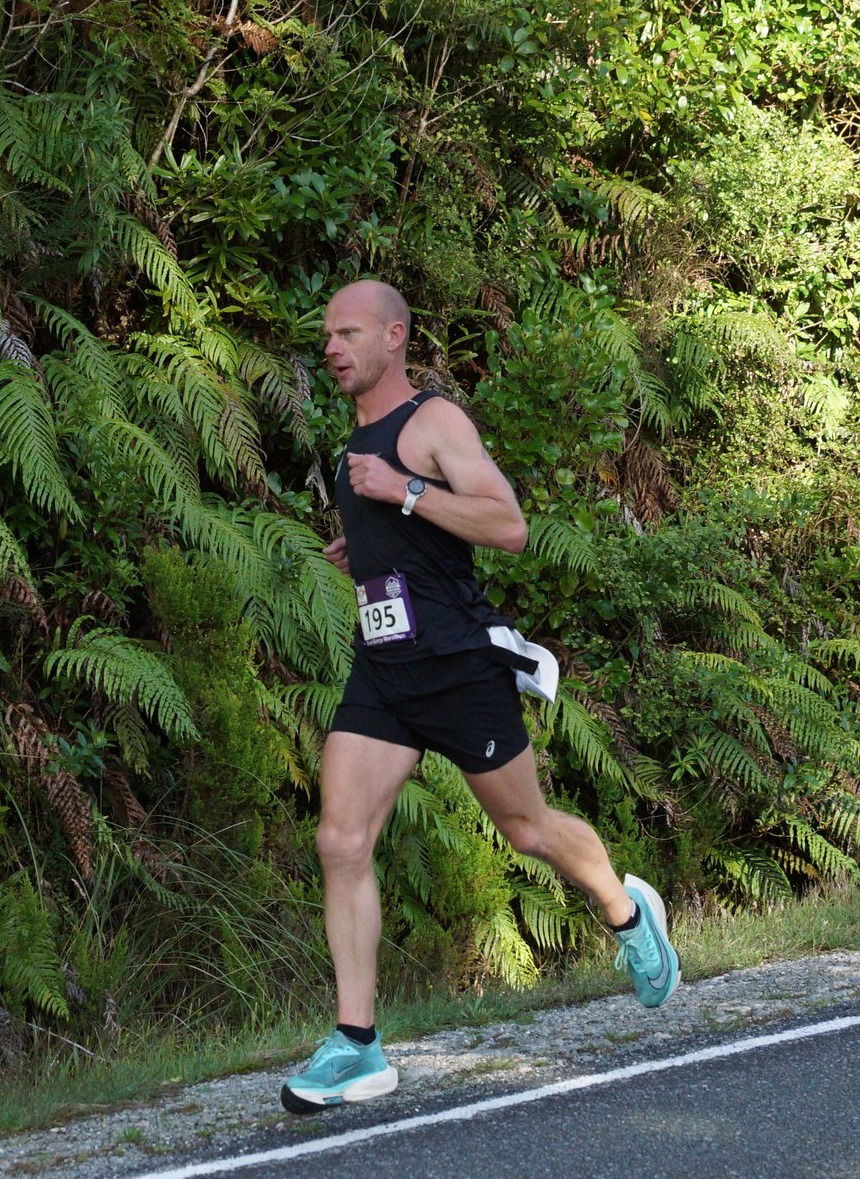 Coast to Coast
Congratulations to Fiona Dowling who was second women home in the women's category, and Mary who was 5th in the 2 day event.